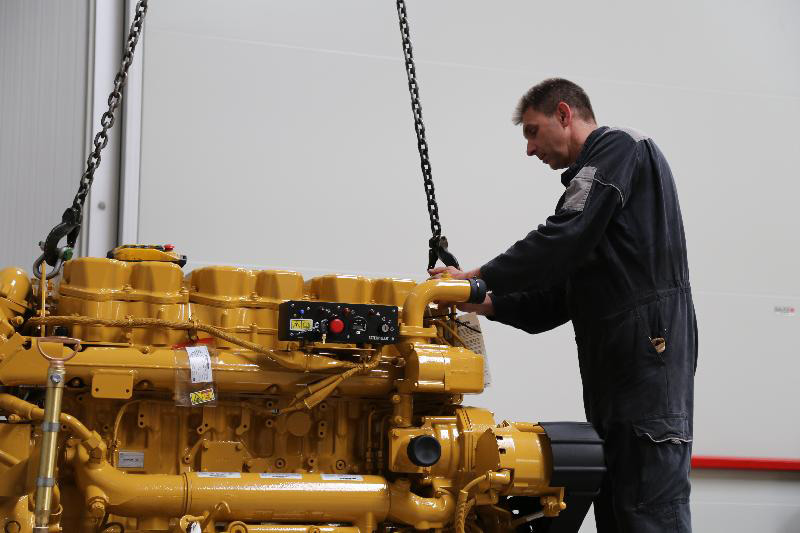 Company - General
Diesel Mecanica (DM) is the Authorized Marine Dealer for Caterpillar in Constanta, Romania. Since the establishment of the company in 2007 the business strategy is all about serving the client in the shortest possible time, with the best available products on the market, with a personal touch.

Diesel Mecanica is specialised in services for inland shipping, fishery, ocean going vessels, workboats and off-shore. The services that are 24/7 worldwide provided are: repairing, maintaining, overhauling, supplying and installing of Caterpillar gearboxes, auxiliary engines, propulsion engines, and generator sets, as well as complete propulsion systems or energy solutions.

Of course, Diesel Mecanica supplies original Caterpillar spare parts in a competitive price. Additional to a competitive price DM also guarantees short delivery times. And besides new spare parts Diesel Mecanica offers a wide range of spare parts from the Caterpillar Service Exchange Program.

In addition to a complete stock of spare parts, Diesel Mecanica has a large stock of gearboxes, generator sets, auxiliary engines and propulsion engines. In this way we Diesel Mecanica can guarantee to serve you in the shortest possible time!.